Have you lodged your tax return yet?

Let ATS take the stress out of tax logement with $50 off your tax return from ATS - the property tax experts
Australasian Taxation Services (ATS) can help maximise your tax return by ensuring you don't miss out on any tax deductions on your property investments.
Well performing property investment requires precise financial reporting and a thorough understanding of all facets of property tax legislation.
Our experienced property tax accountants will help grow your wealth by providing advice on property investment strategies, tax effective structuring and property tax planning.
MAXIMISE YOUR RETURN WITH MINIMAL STRESS
Contact us for an obligation free consult: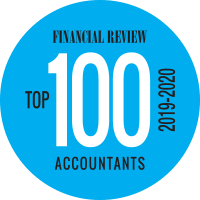 Australasian Taxation Services
Award Winning Property Tax Experts
Partner with ATS to gear your property portfolio for success.
Awarded 'Top 100 Accounting Firm'
by Australian Financial Review for 2019 & 2020
ATS can assist with all areas of accounting:
Tax Return Preparation
Capital Gains & GST Calculations
Property Tax Planning/Strategy
Inherited Property Tax Advice
Cashflow & Profitability Analysis
Tax Effective Investment Structures
SMSF, Family Trusts, Joint Ownership
Negative and Positive Gearing Advice
SMSF financial statements, returns and audits
Awards
Top 100 Accounting Firms - Australian Financial Review 2019-2020
Property Tax Firm of the Year Australia - Finance_Monthly Awards 2015-2019
Most Outstanding for Expat Australian Tax Planning - AI Global Excellence Awards 2015-2021
Best in Property Tax Australia - AI Accounting, Audit & Tax Awards 2015-2020
Best for Expat Australian Tax Planning - AI Accounting, Audit & Tax Awards 2015-2021
UAE Business Awards – Best Australian Expatriate Property Tax Firm 2018-2019

*Offer is only available to clients that own one or more investment property. Offer is valid to new clients to Australasian Taxation Services (Pty Ltd) with the $50 redeemable towards their 2021/2022 Annual Tax Return Invoice only. This offer expires on the 30th September 2022.
Liability limited by a scheme approved under Professional Standards Legislation | Australasian Taxation Services Pty Ltd (ATS) - ABN 60 068 961 400 | Registered Australian Tax Agent 62364000